About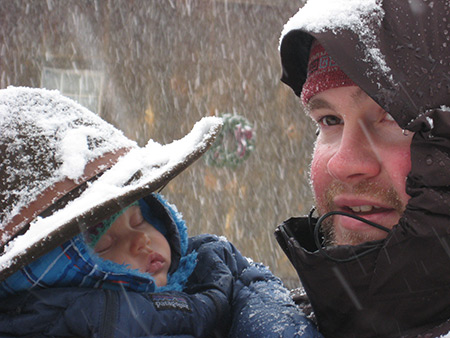 Tom Latourelle is an independent furniture craftsman working in Norwich, Vermont. His foundation in furniture making comes from more than a decade of dedicated self-study and a unique working relationship with the internationally renowned furniture maker and teacher, Garrett Hack.
Tom strives to produce the heirlooms of the future. He is confident that the time he invests to produce well-crafted pieces with hand planed surfaces and polished finishes is important to ensure that his pieces will survive the test of time. His substantial use of hand tools provides an intimacy with the materials that he chooses. He carefully selects wood for grain and color which contributes to uniformity within his finished pieces.
In 2013 Tom had the honor of being selected as an Emerging Artist by the New Hampshire Furniture Masters. Since then he has exhibited work with this talented regional group of furniture makers.
Tom thoroughly enjoys the process of working closely with clients to create contemporary furniture that achieves both their aesthetic and practical vision. He welcomes the opportunity to work with clients on future commissions.